Easy Drivers Ed in Jackson
Drivers education online with Drivers Ed Direct is easy to access, easy to understand, and easy to complete around your ever-changing schedule. In fact, Jackson teens can sign-up for our course online, take all of the drivers education lessons online, and complete our final exam online. When you are finished, we will mail an official drivers education certificate to your home in Jackson. So skip the hassle of driving to and from class; with drivers ed online, you can access the course when you have the time, from anywhere you can get online. No wonder Drivers Ed Direct is one of the fastest growing driving schools in Central!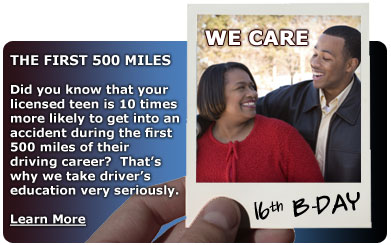 CA Drivers Ed - Approved For all of Jackson
If your teenager lives in Central, he or she is eligible to take our California Department of Motor Vehicles approved drivers education course. Make no mistake, there is a big difference in completing a California approved course versus one that is not approved. Specific guidelines must be followed with the California DMV and proof of completion is a must for teenagers to qualify to take the written exam. In addition to meeting specifications with California, our self-paced course provides top quality driver ed and is entirely online.
Cheap Drivers Ed
We feel that first class driving school classes should be available to everyone, regardless of their financial situation. After all, wouldn't the roads be a safer place is everyone out there had the best drivers education available? Now students in Amador High School or Argonaut High School can get the best drivers ed for less when they go to Drivers Ed Direct for their driver's ed requirement. Our online, CA DMV approved course is the best in the business and, for a low low price, students everywhere in Amador County can now afford the best.

Online Drivers Education vs. Classroom Drivers Education
These days, teenagers have schedules that contain so many extra curricular activities. From singing lessons to football practice, their time is limited and some do not get the chance to fulfill their drivers education requirement because they simply do not have the time. With CA Online Drivers Education, teenagers in Jackson can complete the course because it's available whenever they have time. All they need to do is register and begin. They can pay now or later.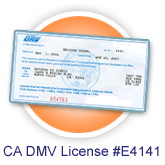 Drivers Ed Age Requirements for Jackson High School Teens
The Drivers Ed Direct CA drivers ed course can be taken by any teen in Jackson, Cameron Park, Placerville, Galt, Lodi, Folsom, Elk Grove, Rancho Cordova, Orangevale, Fair Oaks, Rosemont, La Riviera, Carmichael, Florin, Garden Acres, and Citrus Heights who is about to turn 15½ (the minimum age that you may take your permit test at the Jackson DMV). We recommend starting our DMV Approved drivers ed course sometime around your 15th birthday; that way you will be ready to go to the DMV when you turn 15½ and earn your learner's permit. Our course has been reviewed thoroughly by the Department of Motor Vehicles headquarters in Sacramento, CA and is approved for any age-eligible teens in the state looking to fulfill the drivers education requirement. So whether you are home schooled or attend Amador High School or Argonaut High School, you can enroll in our course.
Amador County Drivers Ed
CA Drivers Ed is a great base for teens to begin their path for driving. Students from Amador High School or Argonaut High School or live in Jackson can take the California DMV approved course to prepare them for the written permit exam. With DMV practice tests and a California DMV Handbook (you can pick one up from your local DMV or visit their website for a PDF version), your teen will learn information that can be applied for their drive test as well.
---
Amador County Tickets
Are you an adult driver in Jackson that got ticketed for speeding, making an illegal turn, or committing another minor traffic violation? For most counties in California, our partner TrafficSchool.com can help you dismiss your ticket and keep the points off your record. In addition, an online traffic school can help you brush up on the driving laws learned while attending driving school in Amador County.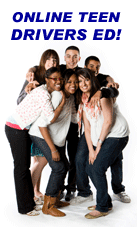 Need Drivers Ed, But Not a resident of Central?
You no longer need to drive to a classroom located within Jackson city limits to earn your drivers education certificate. Regardless of where you live in Cameron Park, Placerville, Galt, Lodi, Folsom, Elk Grove, Rancho Cordova, Orangevale, Fair Oaks, Rosemont, La Riviera, Carmichael, Florin, Garden Acres, and Citrus Heights, or even if you live outside of Amador County, you can take our course over the internet without having to commute anywhere.
Amador County Teens: Find Everything Driving Related Online

Looking for more than just drivers education? At DrivingLinks.com, residents of Central can find a lot of helpful driving information. Things you can accomplish online include downloading California DMV forms, registering for traffic school for your Jackson traffic ticket, reading the latest driving laws, and more. Their website is free to browse and will save Amador County drivers save time and money!