Berkeley Driver Education
Introducing a Berkeley Drivers Education program that helps teens in Alameda County meet their California drivers education requirement without leaving home. With DriversEdDirect.com's online drivers ed class, students from Berkeley High School, Saint Mary's College High School or Maybeck High School can take our CADMV approved drivers ed class from any computer with internet access. Our course is high in quality, educational, and captivating. Students will learn important driving concepts through reading well organized chapters, completing interactive tutorials, passing quizzes, and taking a final exam. Our course also comes with unlimited practice DMV tests. If you want your son or daughter to be well educated before getting behind the wheel of a car, then our affordable online course is perfect for you.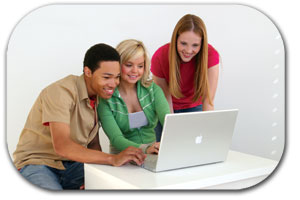 CA Drivers Ed: Step By Step
How to fulfill the Berkeley, CA drivers education requirement is often misunderstood, but in all reality, it is a quite simple process. In a nut shell, here's what a teenager needs to do in order to earn a learner permit:
Enroll in a California DMV drivers education course
Fulfill the course requirements and pass the course's final exam in order to earn a DMV drivers ed certificate
Take your drivers ed certificate to the nearest Alameda County DMV office
Pass a multiple choice exam at the DMV; you are allowed to miss up to 8 questions
If you pass, you get your picture taken and go home with a paper learner's license that day.
Please note: Before driving with your permit, you must first complete your first lesson with a licensed driving school.
The Complete Drivers Education Experience
Drivers Ed Direct delivers much more than your average driving school in Berkeley. Besides providing Berkeley HS teens with an amazing drivers education experience, we also do our part to make our students the most informed and responsible drivers they can be. We sponsor teen safety awareness program (like our original Respect Reality Pledge for Change), publish articles and news letters with driving law updates, and strive to remain "driving partners" with our students long after they graduate by constantly updating our Driving School Facebook page with driving tips and news. We promise, we offer more than just another CA driving school class... much more!

DMV Approved Drivers Ed for Berkeley High School Students
Before paying for any drivers ed program, whether it be online or in a classroom, make sure the course you are registering for is approved by the Alameda County DMV. Any legitimate school should be able to show you their DMV approval letter that verifies that their CA course will actually earn you the completion certificate you need to obtain a learner's permit. You can view Drivers Ed Direct's DMV Approval letter here: Berkeley, CA DMV Approval Letter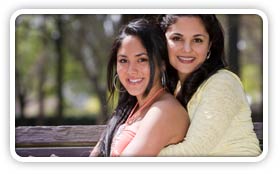 Low Cost Drivers Ed in Berkeley
Get more. Pay less. It's truly that simple when you choose Drivers Ed Direct as your drivers ed solution in Berkeley. We have a nice low course price for our CA course, and we even offer price matching if you happen to find another DMV Approved course elsewhere for less. So why not sign up for our low cost course when you know it's the best source available on the internet? Looking for a nice discount? If you are a student at Berkeley High School, Saint Mary's College High School or Maybeck High School, you can use coupon promotion code "low5" and save an additional 5$ off your already affordable course price.
Why Berkeley Teenagers Should Take Online Drivers Education
The days of taking drivers ed in a Berkeley High School classroom are all but extinct. For teens in the 21st century, drivers education is mostly conducted in a privatized classroom or by a DMV Approved course provider. In 2003, the DMV conducted a study and came to the conclusion that students taking online drivers education courses actually scored higher on their course exit exams than students learning the same information in a traditional drivers education classroom setting. These findings are not surprising; the average teen in Northern California gravitates toward online mediums and are more captivated and interested in technology. Rather than tuning out in a boring traditional classroom setting, teens taking classes online are captivated by interactive tutorials that allow them to go at their own pace and to logout when they become tired.
---
Learn To Drive Anywhere Northern California or Beyond!
You no longer need to drive to a classroom located within Berkeley city limits to earn your drivers education certificate. Regardless of where you live in Albany, El Cerrito, Piedmont, Oakland, Orinda, Richmond, El Sobrante, San Pablo, Alameda, Moraga, Lafayette, Pinole, Tiburon, Hercules, and San Francisco, or even if you live outside of Alameda County, you can take our course over the internet without having to commute anywhere.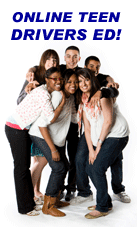 More Driving Resources for Berkeley Teen Drivers

Visit DrivingLinks.com online to find DMV information specific to your state. You can also find other online driving resources like Berkeley traffic school classes, driving laws, driving statistics, and links to free driving games.
Berkeley Traffic Tickets
If your driving record is important to you, you will inevitably want to do all you can to keep any negative points off it. By taking an accredited traffic school class in Berkeley, you can have simple one-point traffic violations removed from your driving record. TrafficSchool.com has an online internet traffic school course that is approved by Alameda County to erase traffic citations. When quality, low prices, and being able to do traffic school from home matter to you, then TrafficSchool.com is the smartest choice you can make for dismissing a ticket.