Course Details: Illinois Adult Online Drivers Ed
Why Take Adult Drivers Ed in Illinois?
Earn Your First Driver's License: In Illinois, adults between the age of 18 and 20 who have never had a driver license or have not completed drivers education must complete a 6-hour adult driver education course in order to apply for a license.

Is this an approved course for Illinois Adults?
Yes! This course is an Illinois Secretary of State Approved Online Driver Education Course and will fulfill the 6 hour instruction requirement.
Will I need to complete behind-the-wheel training?
The state of Illinois does not require adults 18 and older to show proof of formal in-car training. However, every new driver will need to pass a road skills test when applying for an IL license, so prior drivers' training is encouraged.
Trusted Course Provider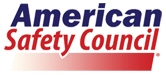 Drivers Ed Direct has teamed up with the American Safety Council (ASC) to provide you with an approved Illinois online driver's education course that meets 6 hour adult drivers ed requirements. ASC is a proven leader in developing custom web based solutions for business organizations, the government and consumers.
Illinois Adult Drivers Ed Online Overview
Sign up for our SOS-Approved 6-hour Illinois adult drivers ed completely online. Our course is intended for Illinois first time drivers 18 to 20 years of age. To apply for a license when you turn 18, you can start the course as early as 17 and 3 months.
Read through the chapters and take section tests. Review the course material at any time. Pass the 20 question final exam. You have two chances to pass the final exam with a score of 75% or higher.
We will notify the Secretary of State when you complete the course. The Secretary of State will issue your certificate of completion to you by email. Print your completion certificate and take it with you to a Secretary of State Driver Services facility to take your vision, written and behind-the-wheel exams.