Course Details: Georgia Online Drivers Ed
Benefits of 30-Hour Online Georgia Drivers Education Class
Fulfilling your driver's education requirement in Georgia has never been easier. With our online classes available at anytime from anywhere, earning your privilege to drive is more convenient than ever. Here's why you should take our Joshua's Law course:
Highly Flexible: You may complete the program in sections; log in and out as many times as you want.
Anytime, Anywhere: Our course is 100% online, available 24 hours a day, 7 days a week.
Official Documentation: Upon course completion, you will be emailed a copy of your certificate and the Georgia Department of Driver Services will automatically be notified of your successful course completion.
Satisfaction: We like happy customers; our money back guarantee says it all
Tax Discount: Did you know that parents are eligible for up to a $150.00 tax credit if their dependent minor child successfully completes a program through a private driver education school that is licensed with the DDS?

Drivers Ed & Joshua's Law
Senate Bill 226 also known as 'Joshua's Law' requires all 16-year-old Georgia teens to complete an approved driver education course in order to be eligible for a Class D driver's license.
Flexible, Educational, and a Great Low Price
Are you a soon-to-be driving teenager who is looking to obtain your Georgia driver license? In the state of Georgia, teenagers younger than 17 must complete an Approved Georgia Department of Driver Services Driver Education course to receive a learner's permit. Our drivers education course is fully approved, 100% online, and meets all Joshua Law requirements for driver education. With everything done completely over the internet, there's never been a better way to learn how to drive!
Trusted Course Provider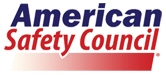 Drivers Ed Direct has teamed up with the American Safety Council (ASC) to provide you with an approved Georgia online driver's education course that meets Joshua's Law requirements. ASC is a proven leader in developing custom web based solutions for business organizations, the government and consumers.
Get it all with Online GA Drivers Ed!
Learn all you need to know about obtaining a Georgia driver's license
Explains important maneuvers for driving in poor road conditions
Gives teens the basic tools they need to handle every day driving situations