Course Details: Colorado Drivers Ed Online
Benefits of the Online Colorado Drivers Ed Program
Still not convinced that online driving school is right for you? Here's a compelling list of reasons why our driver's ed course is the best:
Includes all you need to know about earning a Colorado driver's license
Comes with Parent Guide, Self-Tests, and Lesson Reviews to help reinforce the material covered
Helps new drivers evaluate risks by presenting real driving scenarios
Explains essential maneuvers for driving in adverse road conditions
Delivers the basic tools young drivers need to handle common driving situations

All Colorado Teens Need To Earn a Permit
Are you 15 years old and looking to get your Colorado permit? In the state of Colorado, teenagers must complete a Colorado approved driver education course to receive a learner's permit. The drivers education course we refer to is 100% online and provided by the American Safety Council (ASC) who is fully licensed and approved by the Colorado Department of Revenue and Colorado DMV. Once completed, you will earn your Affidavit of Completion which you must take with you to the Colorado DMV when you apply for your official Driver's Education Permit.
Driver's Ed At Your Pace, On Your Schedule
Are you a busy Colorado teen with after school activities and tons of homework? Do you like to go online and do things over the internet? Do you like to keep your weekends free and not have to sit in a boring classroom for 30 hours? If you answered yes to any of these questions, then the online program is definitely for you! Access the course 24 hours a day, 7 days a week. Take your time: You have up to 6 months to complete the course. The classroom goes wherever you go. If you have internet access, you can login and start your course.
Trusted Course Provider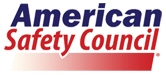 Drivers Ed Direct has partnered up with the American Safety Council (ASC) to provide teens with an approved Colorado online driver's education solution that meets Colorado State drivers ed requirements. ASC is a proven leader in creating custom internet-based solutions for business organizations, the government, and consumers.
How to Get Your Permit in Colorado
If you are at least 15 years old, complete the driver education course
Take the completion certificate you receive after completing the course with you to the CO DMV, along with any required fees and additional DMV paperwork
Go home with a permit if you pass your vision and written permit test at the DMV