Oak Park DMV Approved Drivers Ed
When taking drivers education in Oak Park, CA, you want to be sure that the course you select is approved by the California Department of Motor Vehicles. When you successfully complete a course approved by the CADMV, you earn an official drivers education completion certificate. You will need this completion certificate when you go to the Oak Park DMV to take your written permit test. The Drivers Ed Direct Internet drivers education course is not only DMV approved, it goes above and beyond DMV requirements to make sure that your son or daughter not only passes the DMV test, but that they also gain the knowledge necessary to become a safe and responsible driver.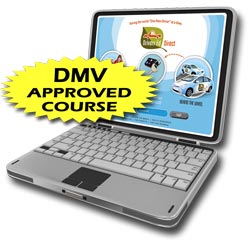 Oak Park High School Drivers Education Requirements
The DMV requires minors to be at least 15 years and 6 months old before earning a provisional practice permit. In Oak Park, CA, most students will begin their drivers ed experience around their fifteenth birthday. Our course is available to all Oak Park High School students, as well as home study students, and students that commute from other jurisdictions. As long as the minor is a California resident, our course is approved for fulfilling there driver education requirement.
Why Drivers Education on the Web?
Many parents in Oak Park question whether an online driver ed program can deliver the same level of education as found in a driver education classroom setting. The truth is, according to an official California DMV study, online driver's ed was found to be more effective in helping teens remember road rules when compared to teens taught in a classroom. This news comes as a surprise to many in Ventura County, but when one thinks about the benefits online education offers, it's really no surprise how effective it can be. Today's Oak Park High School teens respond well to anything technology driven, including drivers ed. The freedom of being able to take the course around their schedule, without having to sleep through boring lectures, is a huge advantage. Also, students love the interaction and fresh take on driving an online education offers.

Affordable Drivers Ed in Ventura County
Do you love high quality, highly educational drivers education? Do you like getting the best product while getting a great deal? Then our Internet drivers education class is exactly what you are looking for. For students in Oak Park, use driving school coupon go65 and save yourself another $5 off of our already low-priced online course. Now you can get the best DMV approved drivers ed available in Ventura County without making a dent in your wallet!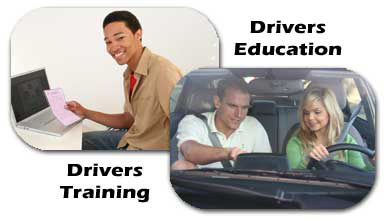 Drivers Ed Direct - Driving School Advantages
When you choose Drivers Ed Direct, you choose the Oak Park driving school that delivers everything you could ask for from a DMV licensed driving school:
Quality, professional instructors with great attitudes
Lessons taught in cars and SUVs with added safety protection
A driving school that is DMV licensed, Bonded, and Insured
Front door pick up and drop off service
Over 200 driving shifts to choose from each week
Driving Instruction from the Best
With over 60 hours of driving instruction training, an extensive background check and previous experience working with young people, our driving school instructors are trusted individuals who care about the quality of drivers training they pass on to their students. In addition, they are friendly and teach with a mentor approach that puts each student at ease during each lesson. Students can with any of our highly qualified instructors. If a student is taking their drive test at Oak Park DMV, they can request that their instructor go over the drive test information.
---
Ventura County Tickets
Being a perfect driver can be challenging, and even the most careful driver is susceptible to the dreaded traffic ticket. In the even that you are cited for speeding in Oak Park or pulled over for running a red light in Southern California, TrafficSchool.com can help ease your pain. Sure, no one wants to go to traffic school, but if you have to go to traffic school (and you will want to, in order to avoid having the ticket go on your DMV driving record), TrafficSchool.com makes it as easy as possible by offering everything online and making the material easy to understand and the final exam easy to pass. Check out their Ventura County Approved trafficschool class today!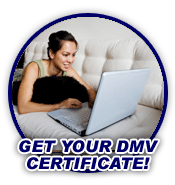 Not Going to High School in Southern California?
Learning to drive in California is finally convenient for everyone, no matter where you live. Whether living in a larger city like Oak Park, or in a smaller city somewhere outside of Southern California, high school students from any city in CA can easily fulfill their driver education requirement from the comfort of their own home. Our Internet course is approved by the Department of Motor Vehicles and can be taken by any teen, regardless of where they live in California.
More Driving Resources for Oak Park Teen Drivers

Unlike several years ago, today's driver can accomplish a lot of routine DMV related tasks from home without having to drive to the physical Oak Park DMV office. Changing your address, ordering tags, downloading DMV applications, and scheduling appointments can all be done with a few clicks and key strokes. Checkout DrivingLinks.com today to see how the internet is making your life easier when it comes to driving.