Sun Valley Teen Driver Resources
Drivers Ed Direct is your one stop shop for all things driving safety in Sun Valley, California. That's right, we are not just another one of the numerous driving schools in Los Angeles County whose only concern is taking your money and then disappearing from the face of the earth. Rather, Drivers Ed Direct views your driver training experience as a life-long relationship based on developing good driving habits and re-education of our students as driving laws continually change and road rules evolve. We feel it is our duty, as a member of your Sun Valley community, to teach students about the hazards and problems that our highways present. Learn more by exploring our Teen Driving Safety Portal "Respect Reality".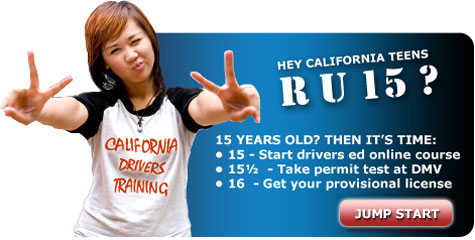 Affordable Drivers Ed in Los Angeles County
We feel that first class driving school classes should be available to everyone, regardless of their financial situation. After all, wouldn't the roads be a safer place is everyone out there had the best drivers education available? Now students in John H. Francis Polytechnic High School, Sun Valley High School or Village Christian School can get the best drivers ed for less when they go to Drivers Ed Direct for their driver's ed requirement. Our online, CA DMV approved course is the best in the business and, for a low low price, students everywhere in Los Angeles County can now afford the best.
Free DMV Practice Written Tests
Trying to find sample driver's license tests online? Looking for examples of the DMV permit test? Drivers Ed Direct gives Sun Valley teens access to a wide variety of practice tests for free when they register for our Low Cost drivers education course. No matter where you live in Burbank, Panorama City, Arleta, Mission Hills, Pacoima, and Van Nuys, you can take our example quizzes from anywhere. Since we offer an unlimited amount of tests, you can keep practicing for the real exam as many times as you need!

Who Qualifies for Drivers Education in Los Angeles County?
If you are at least 15½ years of age, can pass a vision exam, and have completed drivers education, you will be eligible to take a provisional permit test at the DMV in Sun Valley. To fulfill the drivers ed requirement, you must complete a DMV approved course to earn a certificate of completion. You can start this course at any age, but remember you can not take the permit exam until you turn 15½. In Los Angeles County, most students begin drivers ed when they are 15 years old or older.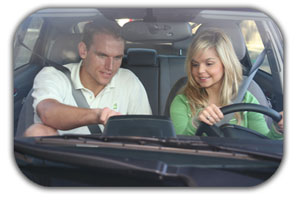 Learning to Drive in Sun Valley
Being concerned about your teen being on the road is a natural feeling and having the best preparation is what you're looking for especially if your teen will be driving on Sun Valley roads. We teach defensive driving skills that your teen will need every moment they are on the road. From driving on the residential streets, to main street driving, to freeways and canyons, your teen will be equipped with important skills that not all driving schools in Southern California will or can provide. So let your son or daughter learn how to with the best: Drivers Ed Direct.
What Makes Drivers Ed Direct the Best Driving School in Sun Valley, CA
Before taking the California DMV drive test, teens (under the age of 18) must pass a drivers education course, pass a drivers permit written exam (to obtain a drivers permit), have their permit for the minimum of 6 months, complete a minimum of 6 hours of drivers training with a licensed school and complete 50 hours of driving time (10 of those must be night time driving) with a parent or guardian over the age of 25. Drivers Ed Direct provides an online drivers education course and behind the wheel drivers training for Sun Valley teens. Our online course is available throughout all of California and our drivers training is available in Southern California. Many of our students are referred to us from John H. Francis Polytechnic High School, Sun Valley High School or Village Christian School students and live throughout Sun Valley, Burbank, Panorama City, Arleta, Mission Hills, Pacoima, and Van Nuys.
---
Not From Sun Valley?
You no longer need to drive to a classroom located within Sun Valley city limits to earn your drivers education certificate. Regardless of where you live in Burbank, Panorama City, Arleta, Mission Hills, Pacoima, and Van Nuys, or even if you live outside of Los Angeles County, you can take our course over the internet without having to commute anywhere.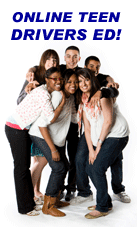 Driving Resources for Sun Valley Motorists

Before you hit the road, make sure you're fully prepared with the latest in driving resources from DrivingLinks.com. Find car insurance quotes, insurance companies in Sun Valley, local DMV office information, driver handbooks, and Los Angeles County traffic school, driving school, and drivers education resources.
Preserving Your Driving Record in Southern California
Were you driving a little too fast on a Los Angeles County highway and got caught by a Sun Valley police officer? Don't ignore your citation and let your driving record suffer. By completing a Los Angeles County approved traffic school course with TrafficSchool.com, you can have most moving violations removed from your driving records, helping you to keep your insurance rates from rising and your license from being suspended.