Redondo Beach Drivers Ed
Redondo Beach Driver Ed offers a web-based course that can be taken anywhere a teen has a laptop and internet access. The course is California DMV approved and completion certificates will be accepted by the DMV for teens to take their written test to receive their driving permit. Once their permit is received, it must be signed by a licensed or authorized driving instructor before they can use it. Our course is authorized for students who attend Redondo High School or live in Los Angeles County.

Los Angeles County Drivers Ed - Priced Low - No Coupons Needed!
Internet drivers education can be highly educational without costing an arm and a leg. Our online course will save you money in many ways:
You won't have to drive back and forth to a classroom somewhere in Los Angeles County
Our course is 100% online; there are no books or video to buy
We have low overhead so we can charge you a low low price; we will even price match any other DMV approved course in Southern California!
Our course doesn't expire, so you never have to worry about paying twice for the same course
.
Now you see why our high quality, lowest priced drivers ed course is the preferred course for students at Redondo High School.
Free CA Practice DMV Tests
Free DMV practice tests! Just another perk from Drivers Ed Direct when you take our Internet drivers education course. Use our practice test simulator to help better prepare you for your big permit test day at the Redondo Beach DMV. Our practice tests are multiple choice and include questions almost identical to the real permit test questions.

Why Drivers Ed Online?
Taking drivers education on the Internet has become the gold standard for teens in Los Angeles County wanting to earn a permit and learn the rules of the road as laid out by the California Department of Motor Vehicles. In fact, a CADMV study showed that teens receiving Internet computer based instruction actually retained information better and scored higher on their exit exams than students learning the same material in a classroom setting. Other of advantages of online instruction are also apparent, such as the huge low-cost benefit of taking drivers ed from home in Redondo Beach. Whey spend the time and money on gas driving half way across Southern California when you can have a better education right from your own computer?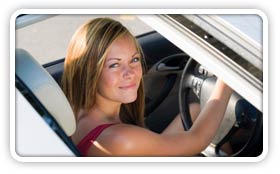 Driving Instruction from the Best
Our driving school instructors teach in a wide variety of cities located in Southern California. In addition to extensive training and undergoing a detailed background check, each instructor must obtain their California DMV Instructor's License in order to give lessons. Many of our students, who attend Redondo High School have referred their friends, family and classmates because of the positive experience with our instructors. So for the best driving instruction in Redondo Beach, give us a call. Don't forget to ask about our pay-as-you-go options!
Favorite Driving School for Redondo Beach High School Teens
Drivers Ed Direct is available for driving lessons throughout Los Angeles County, specifically in Redondo Beach, Hermosa Beach, Manhattan Beach, Torrance, Palos Verdes, Lawndale, and Carson. From our in-house customer service team, to our scheduling department to our driving instructors, excellent customer service is a must because our customers are a priority. We want you to have a pleasant experience throughout your time with us. We offer driving lessons in Southern California and in most cases, we will pick up students from Redondo High School. If you want the best Redondo Beach driving school, the best driver training vehicles, and the best behind the wheel instruction, give us a call today.
---
Redondo Beach High School Driving Resources Online

Visit DrivingLinks.com online to find DMV information specific to your state. You can also find other online driving resources like Redondo Beach traffic school classes, driving laws, driving statistics, and links to free driving games.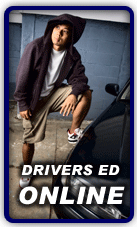 Traffic Ticket Class for Southern California
Did you get ticketed in Redondo Beach? For most moving violations cited in Los Angeles County, eligible drivers can have the citation dismissed and keep the negligent operator point from appearing on their California Driving Record. TrafficSchool.com, the leading online traffic school provider in Southern California, has easy, educational, and Los Angeles County Court approved traffic school classes that you can take from the comfort of your own home. Visit TrafficSchool.com to learn more about their affordable internet classes and to read hundreds of testimonials from satisfied customers throughout California.
Not From Redondo Beach?
No matter where you will be driving in California, Drivers Ed Direct has the perfect drivers ed for you. Our Internet course is approved for every city in Hermosa Beach, Manhattan Beach, Torrance, Palos Verdes, Lawndale, and Carson and every high school, even those not found in the Redondo Beach area. In fact, no matter where you live in California, we have a course that will help you successfully earn your permit and drivers license.