Who is Eligible for Online Drivers Ed?
Who is eligible to take our Cheap driver education curriculum? Any teen living in California that wants to earn a learners permit and driver license. Technically, Palos Verdes teens cannot earn a permit until they turn fifteen and a half, so it makes most sense to wait until you are at least 15 before beginning our online course.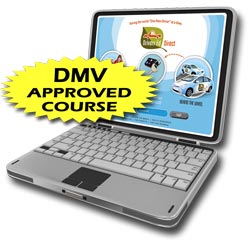 What Do I Need To Do?
It's amazing how may teens and parents in Palos Verdes come to us, confused about the driver's licensing process in Los Angeles County. It's really a simple process once the steps are clearly laid out. Here are the general steps one should take to earn a license in Southern California:
Sign up for our Cheap drivers education class sometime before you turn 15½
Pass our online program to earn a completion certificate for the Palos Verdes DMV
Take and pass your test at the DMV to earn your learner permit
Take lessons with a local Palos Verdes driving school and practice for 6 months with your permit
After 6 months of practice and when you are at least 16, go the DMV to pass your driving test.
Pass your drive test and go home with your provisional license
Free Practice Multiple Choice DMV Tests
Free DMV practice tests! Just another perk from Drivers Ed Direct when you take our Cheap drivers education course. Use our practice test simulator to help better prepare you for your big permit test day at the Palos Verdes DMV. Our practice tests are multiple choice and include questions almost identical to the real permit test questions.

Why Palos Verdes Teenagers Should Take Online Drivers Education
Learning the rules of the road and California traffic laws can be a 30-hour long, boring process when students at Palos Verdes High School, International Bilingual School or Chadwick School are forced to sit in a traditional Palos Verdes driving school classroom. When students become disengaged, the knowledge they need to learn is lost and their ability to become the best driver they can be is harmed. By electing to take a CA DMV approved online drivers ed course, students are able to break the course up into smaller sections and learn the material at their own pace. Furthermore, our drivers ed course is packed with interactive lessons and well written curriculum designed to engage our students attention so they succeed on their DMV test and when they one day become licensed drivers out on the open road.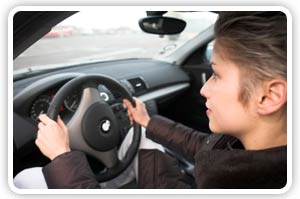 Drivers Ed Direct - Driving School Advantages
Having a tough time finding a Palos Verdes driving school that meets all of your needs? When students sign up with Drivers Ed Direct, they have the opportunity to schedule with male or female instructors. They also have a choice of vehicles (Hybrid SUV or Toyota Prius) and can either schedule lessons over the phone or go online and request a date and time. If a student finds an instructor they prefer, they can put in a request for that instructor to handle all or most of their lessons. We also have pay-as-you-go options available to help keep the cost of learning to drive reasonable.
Our Driving School Instructors
Looking for a driving school in Palos Verdes with driving instructors that you can trust to teach driving and take good care of your son or daughter? All of our instructors are hand selected and reviewed thoroughly before we hire them. Besides being DMV licensed, they are drug tested, back-ground checked, and have prior experience working with kids. In fact, most of our referrals come from past students from Palos Verdes High School, International Bilingual School or Chadwick School that had a great instructor experience and then refer their friends and younger siblings to Drivers Ed Direct.
---
Driving Resources for Palos Verdes Motorists

Unlike several years ago, today's driver can accomplish a lot of routine DMV related tasks from home without having to drive to the physical Palos Verdes DMV office. Changing your address, ordering tags, downloading DMV applications, and scheduling appointments can all be done with a few clicks and key strokes. Checkout DrivingLinks.com today to see how the internet is making your life easier when it comes to driving.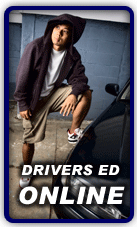 Not Going to High School in Southern California?
Drivers Ed Direct is not only the top driving school in Southern California, we are a highly respected driving school across all of California and have even garnered national media attention on such shows as The Tonight Show, Dr. Phil, Jimmy Kimmel, and NBC news. No matter where you live in the state of California, you can enroll in our Cheap drivers ed and know you are getting the same quality education as all of our students, even those living outside of Palos Verdes. Our goal is to save the world, one new driver at a time... including you!
Dismissing Los Angeles County Court Tickets
Are you an adult driver in Palos Verdes that got ticketed for speeding, making an illegal turn, or committing another minor traffic violation? For most counties in California, our partner TrafficSchool.com can help you dismiss your ticket and keep the points off your record. In addition, an online traffic school can help you brush up on the driving laws learned while attending driving school in Los Angeles County.