Free Practice Exams for the CA DMV Permit Test
Taking DMV practice tests is a great way to review traffic safety laws, memorize street signs, and prepare for the permit test at the Tujunga DMV. Before you your learn how to or drive on the freeway, getting a good understanding of the rules of the road is of the utmost importance. As you begin to learn to drive in LA County, a solid understanding of the basics is required so you can have the confidence you need to drive safely anywhere in Sunland, Shadow Hills, Lake View Terrace, La Crescenta, La Canada Flintridge, and Sun Valley. Enroll today at Drivers Ed Direct and gain access to our free DMV practice test module where you can take hundreds of sample test questions.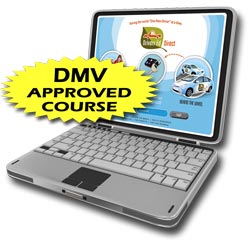 Low Cost Tujunga Drivers Education
First Class drivers education can be highly educational without costing an arm and a leg. Our online course will save you money in many ways:
You won't have to drive back and forth to a classroom somewhere in LA County
Our course is 100% online; there are no books or video to buy
We have low overhead so we can charge you a low low price; we will even price match any other DMV approved course in the San Fernando Valley!
Our course doesn't expire, so you never have to worry about paying twice for the same course
.
Now you see why our high quality, lowest priced drivers ed course is the preferred course for students at Verdugo Hills Senior High School or Smart Christian School.
First Class Drivers Ed
First Class Drivers Ed is a great base for teens to begin their path for driving. Students from Verdugo Hills Senior High School or Smart Christian School or live in Tujunga can take the California DMV approved course to prepare them for the written permit exam. With DMV practice tests and a California DMV Handbook (you can pick one up from your local DMV or visit their website for a PDF version), your teen will learn information that can be applied for their drive test as well.
First Class Drivers Ed For Tujunga High School Teens
Are you a Tujunga high school student with a heavy school load? Or maybe you are super busy with school clubs, athletics, or after school activities? If so, then you probably don't have a lot of extra time to drive back and forth to some out or the way drivers ed class somewhere in the San Fernando Valley. Why not take your drivers ed class from home, when you want to? Our First Class course is as simple as can be: you sign up online, take the course online, and login and logout whenever and wherever you choose. Join students in Verdugo Hills Senior High School or Smart Christian School who already know that Drivers Ed Direct is the fun, easy way to earn your learner's permit.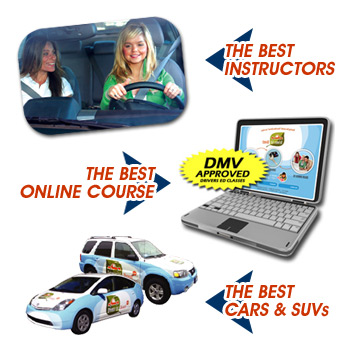 Why We Are the Top LA County Driving School
When you choose Drivers Ed Direct, you choose the Tujunga driving school that delivers everything you could ask for from a DMV licensed driving school:
Quality, professional instructors with great attitudes
Lessons taught in cars and SUVs with added safety protection
A driving school that is DMV licensed, Bonded, and Insured
Front door pick up and drop off service
Over 200 driving shifts to choose from each week
Tujunga, CA Driving School Lessons
Being concerned about your teen being on the road is a natural feeling and having the best preparation is what you're looking for especially if your teen will be driving on Tujunga roads. We teach defensive driving skills that your teen will need every moment they are on the road. From driving on the residential streets, to main street driving, to freeways and canyons, your teen will be equipped with important skills that not all driving schools in the San Fernando Valley will or can provide. So let your son or daughter learn how to with the best: Drivers Ed Direct.
---
Driving Links for Tujunga HS Students

Before you hit the road, make sure you're fully prepared with the latest in driving resources from DrivingLinks.com. Find car insurance quotes, insurance companies in Tujunga, local DMV office information, driver handbooks, and LA County traffic school, driving school, and drivers education resources.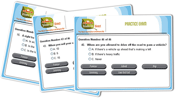 Need Drivers Ed, But Not a resident of the San Fernando Valley?
You no longer need to drive to a classroom located within Tujunga city limits to earn your drivers education certificate. Regardless of where you live in Sunland, Shadow Hills, Lake View Terrace, La Crescenta, La Canada Flintridge, and Sun Valley, or even if you live outside of LA County, you can take our course over the internet without having to commute anywhere.
Tujunga Traffic School
Were you driving a little too fast on a LA County highway and got caught by a Tujunga police officer? Don't ignore your citation and let your driving record suffer. By completing a LA County approved traffic school course with TrafficSchool.com, you can have most moving violations removed from your driving records, helping you to keep your insurance rates from rising and your license from being suspended.