Free Practice DMV Quizzes
Passing your permit test at the Hollywood DMV is easy when you choose Drivers Ed Direct as your driving school. First of all, our Interactive drivers ed course will thoroughly prepare you with the knowledge you need to master the rules of the road. In addition to our online course, we also provide students with example DMV practice tests. Take as many sample tests as you want with our practice permit test generator. Finally, reading your CADMV handbook will even further prepare you to succeed come test day. Practice tests are available for all students in LA County, including teens at Hollywood High School, Helen Bernstein High School or Hollywood Professional School.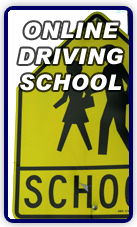 Completing the Drivers Ed Requirement in Hollywood
The DMV has set forth a set of rules and procedures designed to make new drivers educated and road ready before they start driving on our public roadways. The graduated drivers license program has helped thousands of teens in Southern California become a relatively safer group of drivers than teens just 20 years ago. In order to earn a license, teens must successfully complete the following:
Complete drivers education
Pass a written road rules test at the CA DMV
Take drivers training (in-car driving lessons)
Practice 50 hours minimum with their parents
Pass a driving examination at the DMV
Drivers Ed Direct, a licensed driving school in Hollywood and all of California, has the Interactive drivers ed class that can help you satisfy your drivers education requirement in full.
Get Great Drivers Ed and More!
Drivers Ed Direct is your one stop shop for all things driving safety in Hollywood, California. That's right, we are not just another one of the numerous driving schools in LA County whose only concern is taking your money and then disappearing from the face of the earth. Rather, Drivers Ed Direct views your driver training experience as a life-long relationship based on developing good driving habits and re-education of our students as driving laws continually change and road rules evolve. We feel it is our duty, as a member of your Hollywood community, to teach students about the hazards and problems that our highways present. Learn more by exploring our Teen Driving Safety Portal "Respect Reality".

Why Drivers Education on the Web?
Does the idea of sitting in a crowded classroom somewhere in LA County for 4 Saturdays get you down? Not looking forward to making the long distance commute to a driving school class somewhere in Beverly Hills, Century City, Miracle Mile, West Hollywood, and Los Feliz? With online drivers ed, you can avoid all of the pitfalls of classroom drivers ed and at the same time take advantage of all the great things online education has to offer: low prices, convenience, interactivity, and a self paced lesson plan. So skip class and get online, you will be happy you did.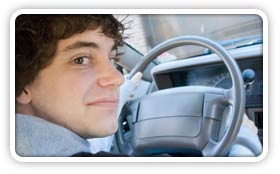 Student Driver Lessons in Hollywood
At Drivers Ed Direct, our Hollywood driving school teaches drivers of all ages. If you're a teenager who is a beginner driver or a senior who wants to brush up on new driving laws, you can count on us. We will teach you and defensive driving in Hollywood. We offer packages that can help save you money and we can tailor the packages to your driving needs.
Learn to Drive From the Best Instructors
With over 60 hours of driving instruction training, an extensive background check and previous experience working with young people, our driving school instructors are trusted individuals who care about the quality of drivers training they pass on to their students. In addition, they are friendly and teach with a mentor approach that puts each student at ease during each lesson. Students can with any of our highly qualified instructors. If a student is taking their drive test at Hollywood DMV, they can request that their instructor go over the drive test information.
---
Dismissing LA County Court Tickets
If your driving record is important to you, you will inevitably want to do all you can to keep any negative points off it. By taking an accredited traffic school class in Hollywood, you can have simple one-point traffic violations removed from your driving record. TrafficSchool.com has an online internet traffic school course that is approved by LA County to erase traffic citations. When quality, low prices, and being able to do traffic school from home matter to you, then TrafficSchool.com is the smartest choice you can make for dismissing a ticket.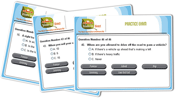 Hollywood High School Driving Resources Online

No matter if you are a new driver or a seasoned road warrior, DrivingLinks.com has the resources you need to make life on the road just a little bit easier. Learn traffic safety laws, enroll in LA County defensive driving classes, play interactive driving games, locate the Hollywood DMV, and download DMV forms... get it all online without having to leave your home.
Not Living in Hollywood or in Southern California?
Our Drivers Education course has been approved by the California Department of Motor Vehicles for any age-appropriate teen meeting today's driver licensing requirements. Whether you are from Hollywood, somewhere else in LA County, or anywhere in Southern California; you can complete our courses online to meet your driver's ed requirement. Not from a Southern California high school like Hollywood High School, Helen Bernstein High School or Hollywood Professional School? Not a problem, we have classes for soon-to-be teen drivers across all of California: