High Volume Notice: Busier than Ever, We Appreciate Your Patience
At Drivers Ed Direct, we appreciate your continued trust in our company for your driver training and hope you have found that the high quality of our driving instruction exceeds your expectations.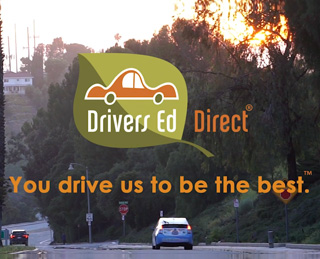 As with most businesses, the pandemic threw a unique wrench into our operations and presented new challenges for us as a driving school. While just months ago we faced periods of closure due to the state's stay-at-home orders, we are now experiencing an unparalleled amount of demand for our behind the wheel driving lessons. The "perfect storm" has been created now that the DMV is finally operating normally, local governments are lifting restrictions, and many of our students have become vaccinated. With the sudden and extreme influx of students requesting driving lessons, we are experiencing much longer than usual wait times for scheduling all lessons. We truly appreciate your patience and understanding as these are unprecedented times not only for our industry, but for many businesses now fully reopening.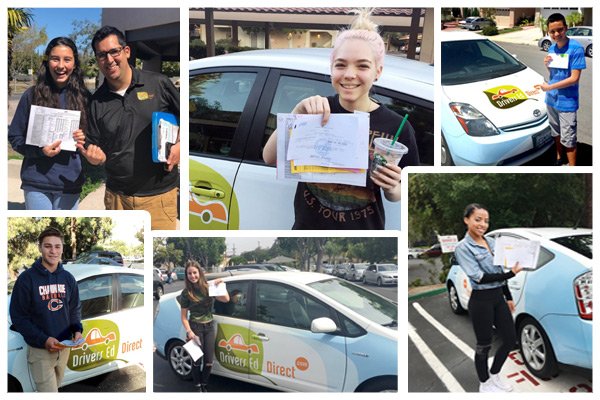 We take genuine pride in providing the best driving instructors and customer service possible to our students. Rest assured, we are doing everything possible to accommodate each and every customer in a timely fashion. To help get student lesson requests filled as soon as possible, our hard-working scheduling team has been working overtime to return calls and fill cancelations. We have also been asking our industry-best instructors to take on extra shifts to help satisfy our valued customers needs. Finally, now that most restrictions have been lifted, we are able to hire and properly train new quality driving instructors to help meet the heightened demand.
If you have any issues or concerns, please feel free to reach out to us directly by phone at 800-728-1048 or email info@driverseddirect.com and we will do whatever we can to make your experience with Drivers Ed Direct a positive one. We get lesson cancelations on a daily basis and often have appointments become available that do not appear in our online calendar.
Chris Kramer & Eric Creditor ::: Owners
"We truly appreciate your patience and understanding as these are unprecedented times not only for our industry, but for many businesses now fully reopening."
New COVID-19 Policy: Conducting Lessons within New State Guidelines
With the modification of guidelines by the state of California regarding COVID-19 requirements, as of June 15th 2021, we are implementing the following company-wide policy changes for all driving lessons, effective immediately:
Regarding Vaccinated Instructors All vaccinated instructors will no longer be required to wear a mask while instructing, it is now optional. However, if a student or parent requests that an instructor wears a mask, we will gladly comply with this request to better promote a safe environment for the customer.
Regarding Unvaccinated Instructors Any unvaccinated instructor will continue to wear a mask while instructing.
Regarding Unvaccinated Students Customers will not be asked for their vaccination status or proof of vaccination. The new California rules permit businesses to allow an unmasked customer to interact with the business and if the customer is unmasked, this is a "self-attestation" to their vaccination status. We are not allowed to question a student's vaccination status.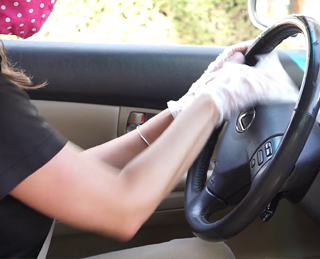 Sanitizer and Disinfectants We will continue to use hand sanitizer and disinfectant wipes during and in-between lessons, as this promotes better overall cleanliness in the vehicles.
Student Temperature Checks Student temperature checks are no longer required prior to each lesson. However, students who are not feeling well are encouraged to cancel their lessons and we will continue to waive all cancellation fees for students who report symptoms of illness.
Air Circulation During Lessons Windows do not have to be kept rolled down during lessons. Though this is now optional, it is still recommended to keep the window rolled down at least partially to promote air circulation. If a student or parent requests to have the windows rolled down during a lesson, we will gladly comply.
We sincerely thank and appreciate all of our customers and employees as we continually navigate this new and unique time in history, always striving to keep our customers and employees safe while providing the level of quality service Drivers Ed Direct has become known for.