So Much More than Defensive Driver's Ed
Get more than just your average driver education experience when you select Drivers Ed Direct as your Santa Maria driving school. Browse our website for free resources that other driving school in Southern California just don't offer. We have an ongoing and update drivers education article database, online driving games, free DMV practice exams, web videos, and engaging programs like our highly touted Respect Reality Driving Campaign for Santa Barbara County Teens. See what the buzz is about and why we're not just another run-of-the-mill driving school.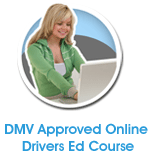 Practice Permit Exams Online
In addition to our outstanding, Defensive drivers education program, we also offer our students practice DMV tests at no additional costs. Our sample DMV tests are different than the small set of example tests you can get from the Santa Maria Department of Motor Vehicles or from the official Santa Barbara County DMV website. Our practice test questions are made from our database of over 150 DMV test answers and questions. If you want to succeed on your DMV test the first time, come to Drivers Ed Direct: the best driving school in Southern California.
DMV Approved Drivers Ed for Santa Maria High School Students
Attention Santa Maria High School Teens: Make sure you only enroll in a CA DMV Approved Drivers Education Program! No matter what high school students are from (including Santa Maria High School, Pioneer Valley High School, Ernest Righetti High School, Family Partnership Home Study Charter, St. Joseph's High School or Valley Christian Academy ), only an officially Santa Barbara County Department of Motor Vehicles Approved curriculum will earn you the completion certificate you need in order to take a permit test at the DMV. Drivers Ed Direct not only has the best online programs in Southern California, our Defensive courses are always DMV Approved.

Santa Maria Drivers Education
Defensive Drivers Ed offers an online course that is approved for teens who live in Santa Maria. The Department of Motor Vehicles of California approved course can help teens with a strong start to their lifetime of driving. With reading and lessons, teens will retain important information that they will need in order to take their written test and rules of the road that they will need to pass their driving test. If you're unsure this is the course for you, try our no obligation ' try it before you buy it' option.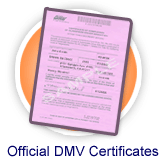 Why Drivers Education on the Web?
These days, teenagers have schedules that contain so many extra curricular activities. From singing lessons to football practice, their time is limited and some do not get the chance to fulfill their drivers education requirement because they simply do not have the time. With Defensive Online Drivers Education, teenagers in Santa Maria can complete the course because it's available whenever they have time. All they need to do is register and begin. They can pay now or later.
Defensive Drivers Education in Santa Maria
When it comes to convenience and simplicity, no other driving school can compete with Drivers Ed Direct's Defensive drivers education course. Our program is the 100% online solution for busy Santa Barbara County teens who want the flexibility of completing their Santa Maria DMV requirements according to their own schedule. Besides being easy to access, our course is also easy to use for any student, whether or not they are computer literate. Each chapter is laid out in an easy to follow manner and interactive tutorials make it easy to avoid boredom. It's the easiest drivers ed in Southern California!
---
Southern California Traffic Tickets
It happens. You're driving down a road in Santa Maria and you lose track of your speedometer. You look in your review mirror and the unwelcome sight of sirens is flashing and a Santa Barbara County sheriff is beckoning you to pull over. 15 minutes later you are on your way with a traffic ticket in hand and your driving record ruined, right? Not necessarily! A single traffic ticket doesn't have to be the end of your status as a good driver. By completing the TrafficSchool.com online defensive driving course, you can actually have the ticket dismissed from your record and your insurance company will never know you were cited... meaning your insurance rates will never increase!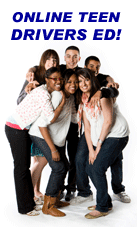 Driving Links for Santa Maria HS Students

Before you hit the road, make sure you're fully prepared with the latest in driving resources from DrivingLinks.com. Find car insurance quotes, insurance companies in Santa Maria, local DMV office information, driver handbooks, and Santa Barbara County traffic school, driving school, and drivers education resources.
Not Going to High School in Southern California?
You no longer need to drive to a classroom located within Santa Maria city limits to earn your drivers education certificate. Regardless of where you live in Arroyo Grande, Grover Beach, Pismo Beach, Lompoc, San Luis Obispo, Morro Bay, Atascadero, Isla Vista, Goleta, Santa Barbara, Taft, Carpinteria, Avenal, Shafter, and Wasco, or even if you live outside of Santa Barbara County, you can take our course over the internet without having to commute anywhere.