We Deliver Popular Drivers Ed and Much More!
What's the Drivers Ed Direct difference? Is it our Popular drivers ed course? Is it our team of knowledgeable and helpful teachers, mentors, and driving instructors? Or is it our unmatched wealth of driving resources online? The truth is, the Drivers Ed Direct difference is all of the above, and more. We like to think that the main difference is how much we actually care about our students in Grover Beach, San Luis Obispo County, and all of the Central Coast. Check out the rave reviews we get on our testimonials page, via Facebook, and on Yelp. You won't find another driving school out there with such a deep commitment to customer satisfaction, guaranteed.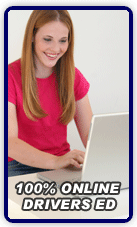 How Drivers Ed Works in the State of California
Taking drivers ed online with Drivers Ed Direct is the easy, fun, and educational way to fulfill your drivers education requirement in Grover Beach. Here's what you need to do:
Go online and sign up in minutes for our Popular drivers ed course.
Read educational online lessons filled with interactive tutorials
Pass our online final exam from the comfort of your Grover Beach home - you have many attempts to pass!
When you pass, your completion certificate ships to your home in Grover Beach.
Take your drivers ed certificate, along with other DMV paperwork (we'll list them out for you) to the closest San Luis Obispo County DMV.
Pass your written permit test at the DMV and you go home with your permit that day (p.s. - this is when they take your picture for the license, so look sharp!)
San Luis Obispo County Driver Ed
Teens who live in the Central Coast or attend Arroyo Grande High School, Coastal Christian School, Lopez High School, Nipomo High School, San Luis Obispo High School, Morro Bay High School, Pacific High School or Liberty Christian School, are eligible for San Luis Obispo County Driver Education program. To prepare for your written test, a teen must complete a drivers education course. For additional preparation, a good idea would be fore the teen to study a California Driver Handbook.
Grover Beach, CA Drivers Ed Eligibility Requirements
Grover Beach teens are eligible to earn a provisional permit when they turn 15½ and can earn a provisional license when they turn 16. It is recommended that teens begin their drivers education program when they turn 15, which gives students 6 months to complete their drivers ed course, read the CADMV handbook, and prepare for the written permit exam at a qualified DMV in San Luis Obispo County.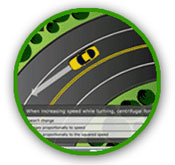 Grover Beach DMV Approved Drivers Ed
Before paying for any drivers ed program, whether it be online or in a classroom, make sure the course you are registering for is approved by the San Luis Obispo County DMV. Any legitimate school should be able to show you their DMV approval letter that verifies that their Popular course will actually earn you the completion certificate you need to obtain a learner's permit. You can view Drivers Ed Direct's DMV Approval letter here: Grover Beach, CA DMV Approval Letter
Free Practice Written DMV Permit Tests
If you live in the Central Coast and you are about to turn 16, there's no doubt that you are excited to earn your drivers license. Before you can earn your license, you must first earn a learner's permit by passing a written test at a San Luis Obispo County, California DMV. At DriversEdDirect.com, we offer our students all of the tools they need to succeed on their permit test. In addition to our state-of-the-art drivers ed class, we also provide unlimited DMV sample tests to our students at no additional charge. These example practice tests for your permit are the added advantage Grover Beach teens need to pass their driving permit test on the first try.
---
Not Going to High School in the Central Coast?
No matter where you will be driving in California, Drivers Ed Direct has the perfect drivers ed for you. Our Popular course is approved for every city in Arroyo Grande, Pismo Beach, San Luis Obispo, Santa Maria, Morro Bay, Atascadero, Lompoc, Isla Vista, Goleta, Taft, Avenal, Santa Barbara, Coalinga, Wasco, and Carpinteria and every high school, even those not found in the Grover Beach area. In fact, no matter where you live in California, we have a course that will help you successfully earn your permit and drivers license.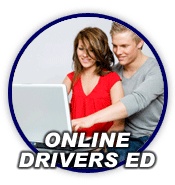 Grover Beach High School Driving Resources Online

Drivers in San Luis Obispo County looking for quality driving related resources need to visit DrivingLinks.com. Browse a wide variety of resources for every motorist, from beginner to expert. Check out what DMV's are located in the Central Coast and download forms from home instead of driving to your local Grover Beach DMV.
Grover Beach Traffic School
It happens. You're driving down a road in Grover Beach and you lose track of your speedometer. You look in your review mirror and the unwelcome sight of sirens is flashing and a San Luis Obispo County sheriff is beckoning you to pull over. 15 minutes later you are on your way with a traffic ticket in hand and your driving record ruined, right? Not necessarily! A single traffic ticket doesn't have to be the end of your status as a good driver. By completing the TrafficSchool.com online defensive driving course, you can actually have the ticket dismissed from your record and your insurance company will never know you were cited... meaning your insurance rates will never increase!