More than Just Drivers Ed
Learning to drive is one of the most important milestones in any Banning teen's life. Just ask one of the hundreds of students from Banning High School or Calvary Christian School. Some eagerly anticipate getting their license, while other Riverside County teens are scared to get on the road. At Drivers Ed Direct, we cater to all teens by providing our students with all of the tools they need to be a success when they start driving alone. Our State Approved California drivers education program teaches them the rules of the road and our online articles, blogs, and mentoring programs provide another important layer of insight into the world of driving. Well rounded drivers with the confidence they need to navigate our California roads safely and responsibly. That's what we're all about, from Banning to Beaumont, San Jacinto, Yucaipa, East Hemet, Hemet, Redlands, Palm Springs, Moreno Valley, Desert Hot Springs, Perris, Loma Linda, Highland, Sun City, Cathedral City, and Grand Terrace.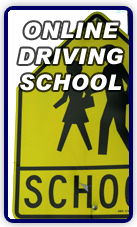 State Approved California Drivers Education for Riverside County Drivers
When it comes to convenience and simplicity, no other driving school can compete with Drivers Ed Direct's State Approved California drivers education course. Our program is the 100% online solution for busy Riverside County teens who want the flexibility of completing their Banning DMV requirements according to their own schedule. Besides being easy to access, our course is also easy to use for any student, whether or not they are computer literate. Each chapter is laid out in an easy to follow manner and interactive tutorials make it easy to avoid boredom. It's the easiest drivers ed in the Inland Empire!
Banning Classroom Drivers Education vs. Online Drivers Ed
A California DMV study concluded that students taking online or computer based drivers ed actually out perform students taking drivers ed in a traditional classroom setting when comparing exit exam scores. The advantages of an online drivers ed course are obvious:
Today's Banning students naturally gravitate towards technology driven teaching methods, like the Internet
Online classes allow students the ability to start and stop as their attention span changes, whereas in traditional driving school classrooms, students tend to zone out or sleep when they become bored
Driver education online is more affordable for obvious reasons: low overhead, no books, no money spent on gas, etc.
Online drivers ed is more convenient because you can do it right from your Banning home

How Drivers Ed Works in the State of California
How to fulfill the Banning, CA drivers education requirement is often misunderstood, but in all reality, it is a quite simple process. In a nut shell, here's what a teenager needs to do in order to earn a learner permit:
Enroll in a California DMV drivers education course
Fulfill the course requirements and pass the course's final exam in order to earn a DMV drivers ed certificate
Take your drivers ed certificate to the nearest Riverside County DMV office
Pass a multiple choice exam at the DMV; you are allowed to miss up to 8 questions
If you pass, you get your picture taken and go home with a paper learner's license that day.
Please note: Before driving with your permit, you must first complete your first lesson with a licensed driving school.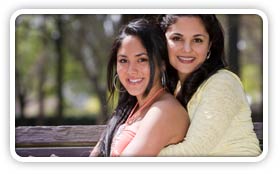 Department of Motor Vehicles Approved Drivers Education
Searching for an approved drivers education course in Banning is a good starting point for any teen looking to earn their California driver's license. If students do not take a CA DMV Approved drivers ed program, they will not be allowed to earn their learner permit when they go to the Banning DMV to take their written test. Our State Approved California drivers ed is the ideal solution for any age appropriate high school student (at least 15½) within Riverside County.
State Approved California Drivers Ed
Banning Drivers Education is best way to complete drivers education without having to attend a classroom course. If the teenager attends Banning High School or Calvary Christian School or lives in Riverside County, then our course will fulfill their requirement for drivers education. The course is self-paced and can be worked on anytime the teen's schedule permits. If the teen needs to take a break, no problem. The teen can log off of the program and their place will be saved. Once they return to the course, the teen will pick-up where they left off.
---
Caught Speeding in the Inland Empire?
Being a perfect driver can be challenging, and even the most careful driver is susceptible to the dreaded traffic ticket. In the even that you are cited for speeding in Banning or pulled over for running a red light in the Inland Empire, TrafficSchool.com can help ease your pain. Sure, no one wants to go to traffic school, but if you have to go to traffic school (and you will want to, in order to avoid having the ticket go on your DMV driving record), TrafficSchool.com makes it as easy as possible by offering everything online and making the material easy to understand and the final exam easy to pass. Check out their Riverside County Approved trafficschool class today!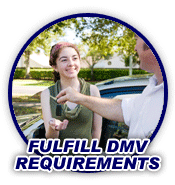 Moving Outside of the Inland Empire?
Our driving school course online is the most convenient course in the entire state of California. Whether you change high schools or move from Banning to somewhere in Beaumont, San Jacinto, Yucaipa, East Hemet, Hemet, Redlands, Palm Springs, Moreno Valley, Desert Hot Springs, Perris, Loma Linda, Highland, Sun City, Cathedral City, and Grand Terrace, our State Approved California drivers ed class is approved statewide, so you can rest assured that our course will still be approved for you. Whether you are home schooled, go to high school in Banning High School or Calvary Christian School, or are already done with high school, teens can use our course worry free, knowing they are taking a CA-DMV Approved class.
Riverside County Teens: Find Everything Driving Related Online

Looking for an online driving guide to help you navigate the roadways in Riverside County? DrivingLinks.com has a plethora of online resources for the Banning driver, both young and old. Teens can benefit from the online driving handbooks, drivers ed resources, and driving games. Mature drivers can find online traffic schools, defensive driving classes, and printable DMV forms. Get help with all things driving at DrivingLinks.com.