Driver Ed Online and Driver Training for Los Angeles High School Students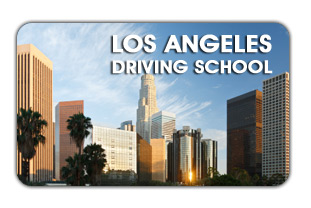 If you call your home Los Angeles, you know the giant importance of being able to hold a driver license and the still greater importance of being able to drive defensively, safely, and with unwavering self-confidence. Utilizing Drivers Ed Direct's internet driver's ed classes and in-car lessons, LA high school students from Santa Monica to Hollywood can achieve a level of driving ability unmatched by any other driving school in Westwood, Melrose, or beyond. For starters, our online Los Angeles driving education course is CA DMV approved and required by the state for any teen wanting to earn a learner permit. Furthermore, the quality and professionalism of our behind the wheel lessons in places like Beverly Hills, Malibu, and West Hollywood are quickly becoming the talk of LA. So join tens-of-thousands of California high school teens that have already used our courses to become licensed drivers. In fact, here's a short list of Los Angeles communities we have gladly been servicing for years: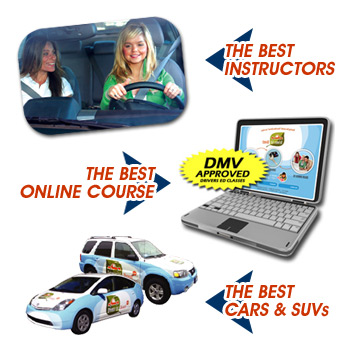 The Premiere Los Angeles Drivers Ed Program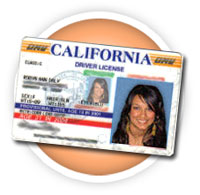 No matter if you live in Westwood, West LA, or West Hollywood - Drivers Ed Direct is an all-inclusive LA driving school that covers both the driver's ed you need for taking home your permit and the driving training lessons you need for acquiring your CA driver license. We are devoted to supplying our L.A. high-school students and independent study students with a superior, reasonably priced, and pleasant driving school experience:
The Complete Driving School from Westwood to Melrose
Can't find a respectable driving school in LA that offers drivers education, behind the wheel lessons, and free DMV tests for practice? Look no further: Drivers Ed Direct has everything you're searching for and much more! When we set up our traffic safety headquarters in LA County 15 years ago, we were dedicated to giving our customers the best service available from top to bottom. Sure, we'll help you be exceptionally prepared for your permit test and your license test. But we'll also make sure you're ready to handle the often-stressful streets of Los Angeles with confidence and a defensive-oriented attitude. We plan to have you join us on the road for years to come!



CA Approved Drivers Education Courses for Los Angeles
Go to DriversEdDirect.com and get the online driver ed class that all of Los Angeles is raving about! It's 100% online and Santa Monica DMV approved, Culver City DMV Approved, Hollywood DMV Approved… in fact, we got our course approved by every DMV in California. All you have to do is sign up, complete the exciting interactive chapters, study our FREE practice tests, and pass our online final exam... and you can do it all from home. Get complimentary DMV certificate processing, free access to those hard to find DMV practice exams, and a free pass into the Drivers Ed Direct online Study Hall with driving videos, parking games, and teen contests.


Friendly Driving Instructors That Parents AND Students Recommend
Both teens and parents shouldn't have to be anxious about what instructor shows up at the doorstep for their driving lesson. And with Drivers Ed Direct, you'll never have to worry. Every instructor we employ is not only licensed by the DMV, but also background checked, drug screened, has undergone additional non-required training, and has a prior history of mentoring children. In addition, our patient and friendly instructors follow a specialized lesson plan to make sure that each student gets fully educated. Furthermore, each driving lesson is carried out on an individual basis so that your son or daughter gets the direct attention they need to succeed.



Ultra Safe Vehicles Together With An Environmental Advantage
You don't need us to remind you that the only thing separating your son or daughter from the road is our instructional vehicles. That's precisely why we have an entire fleet of vehicles that are fitted with every safety feature you could ask for: passenger side brakes, traction control, front and side panel airbags, ABS, GPS tracking, and vehicle monitoring systems. And besides all that, all of our vehicles are Hybrids! In addition to keeping your child safe, we do our part to minimize our impact on the environment. And last but not least, we always give you the option of training in a Hybrid car or Hybrid SUV.



Los Angeles DMV Services
When you're ready to take your DMV license test, Drivers Ed Direct has all the help you need to increase your chances of succeeding the first time. We have internet study materials, practice written tests, Department of Motor Vehicles refresher courses, DMV Same Day Drive Test services, and we can always help you make an appointment at the Santa Monica DMV, Culver City DMV, Hawthorne DMV, Inglewood DMV, or Hollywood DMV.
Browse Los Angeles Driving Schools:
Driving Lessons Throughout the State:

With DrivingLinks.com you will gain free access to online DMV resources like DMV paperwork to download, online DMV FAQs, and DMV handbooks.
Also Try DrivingLinks.com to find more info about: