We Deliver Guaranteed Drivers Ed and Much More!
Drivers Ed Direct is your one stop shop for all things driving safety in Torrance, California. That's right, we are not just another one of the numerous driving schools in LA County whose only concern is taking your money and then disappearing from the face of the earth. Rather, Drivers Ed Direct views your driver training experience as a life-long relationship based on developing good driving habits and re-education of our students as driving laws continually change and road rules evolve. We feel it is our duty, as a member of your Torrance community, to teach students about the hazards and problems that our highways present. Learn more by exploring our Teen Driving Safety Portal "Respect Reality".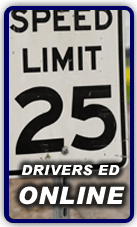 The Advantage of Taking Drivers Ed from Home in Torrance
These days, teenagers have schedules that contain so many extra curricular activities. From singing lessons to football practice, their time is limited and some do not get the chance to fulfill their drivers education requirement because they simply do not have the time. With Guaranteed Online Drivers Education, teenagers in Torrance can complete the course because it's available whenever they have time. All they need to do is register and begin. They can pay now or later.
Affordable Drivers Ed in LA County
As if you didn't love our Guaranteed driver education class enough already, now we are offering students in LA County a special online discount of $5 when they use discount promo code "drive555"! Now you can get the best online course in Southern California for even less, only from Drivers Ed Direct!

Guaranteed Drivers Education in Torrance
When it comes to convenience and simplicity, no other driving school can compete with Drivers Ed Direct's Guaranteed drivers education course. Our program is the 100% online solution for busy LA County teens who want the flexibility of completing their Torrance DMV requirements according to their own schedule. Besides being easy to access, our course is also easy to use for any student, whether or not they are computer literate. Each chapter is laid out in an easy to follow manner and interactive tutorials make it easy to avoid boredom. It's the easiest drivers ed in Southern California!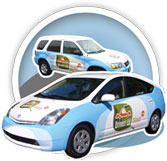 Why We Are the Top LA County Driving School
Drivers Ed Direct didn't become LA County's favorite driving school for no reason. Besides offering top notch education and driving lessons in Torrance, we also do several other things better than any other driving school in Southern California. For starters, we have the best male and female instructors in the business, as well as the best fleet of driver training vehicles, offering lessons in both cars and SUVs. Also, we offer Guaranteed drivers education that compliments our driving lessons by providing the most update information about road rules and driving laws. Furthermore, Drivers Ed Direct is heavily involved in Southern California communities and frequently donates driving lessons to worthy organizations for fundraising opportunities. We care deeply about our students and our communities. After all, we all have to share the same road!
Learn to Drive From the Best Instructors
Some students and parents do not have a preference on the gender of their instructor. However, with our DMV licensed driving school, we have both male and female instructors. With our highly qualified driving instructors, you can feel confident knowing that each student is gaining driving knowledge, regardless of the gender of the instructor. However, if you're more comfortable with one gender instead of the other, no problem. Just let our customer service professionals know which you prefer and we'll accommodate you. We offer both genders throughout Torrance, Palos Verdes Estates, Redondo Beach, Hermosa Beach, Carson, Manhattan Beach, and Lawndale and are capable of teaching if required.
---
LA County Teens: Find Everything Driving Related Online

Unlike several years ago, today's driver can accomplish a lot of routine DMV related tasks from home without having to drive to the physical Torrance DMV office. Changing your address, ordering tags, downloading DMV applications, and scheduling appointments can all be done with a few clicks and key strokes. Checkout DrivingLinks.com today to see how the internet is making your life easier when it comes to driving.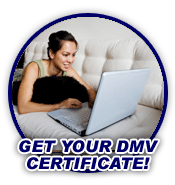 Not From Torrance?
Drivers Ed Direct is not only the top driving school in Southern California, we are a highly respected driving school across all of California and have even garnered national media attention on such shows as The Tonight Show, Dr. Phil, Jimmy Kimmel, and NBC news. No matter where you live in the state of California, you can enroll in our Guaranteed drivers ed and know you are getting the same quality education as all of our students, even those living outside of Torrance. Our goal is to save the world, one new driver at a time... including you!
Dismissing LA County Court Tickets
Online traffic school is an excellent option for Torrance motorists looking for an inexpensive, LA County Approved, and highly convenient way to dismiss a traffic citation. TrafficSchool.com has been helping drivers throughout Southern California, in cities like Palos Verdes Estates, Redondo Beach, Hermosa Beach, Carson, Manhattan Beach, and Lawndale, dismiss traffic citation points for over 15 years! Choose the trusted leader in online traffic school and ensure that your driving record is kept in good order.