Drivers Ed Age Requirements for El Segundo High School Teens
The Drivers Ed Direct Simple drivers ed course can be taken by any teen in El Segundo, Hawthorne, Inglewood, Manhattan Beach, Lawndale, Westchester, Playa del Rey, and Hermosa Beach who is about to turn 15½ (the minimum age that you may take your permit test at the El Segundo DMV). We recommend starting our DMV Approved drivers ed course sometime around your 15th birthday; that way you will be ready to go to the DMV when you turn 15½ and earn your learner's permit. Our course has been reviewed thoroughly by the Department of Motor Vehicles headquarters in Sacramento, CA and is approved for any age-eligible teens in the state looking to fulfill the drivers education requirement. So whether you are home schooled or attend El Segundo High School or Vistamar School, you can enroll in our course.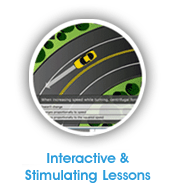 Get Great Drivers Ed and More!
At Drivers Ed Direct, we believe drivers education doesn't end the day you get your license. The truth is, the first 500 miles that a El Segundo teen drives by themselves are the most dangerous miles they will ever drive in their lives. Teens will still need guidance from their parents and their driving school many months after they earn their driving privilege. Parents and teens can take advantage of the many resources available at Drivers Ed Direct designed to keep our students throughout Southern California, past and present, informed and up to date with current driving laws and issues. We are committed to ensuring the well-being of future driving adults from El Segundo High School or Vistamar School.
El Segundo Driver's Education
Teens who live in Southern California or attend El Segundo High School or Vistamar School, are eligible for El Segundo Driver Education program. To prepare for your written test, a teen must complete a drivers education course. For additional preparation, a good idea would be fore the teen to study a California Driver Handbook.

Simple Drivers Ed in LA County
You're a busy El Segundo teen, right? You've got school, sports, clubs, and a hundred other things taking up your time. The last thing you want to do is spend four 8-hour Saturdays locked in a stuffy traffic school classroom somewhere half way across LA County. Wouldn't you rather get a better quality education without leaving home? Join the other students at El Segundo High School or Vistamar School who have already discovered the fastest, easiest, most convenient way to earn their driver's education certificate. Take your drivers ed online with Southern California leader in driving school services: Drivers Ed Direct!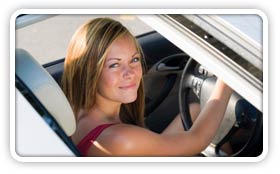 Our Driving School Instructors
We know that you want to feel good about leaving your son or daughter in our care for their 2 hour driving lesson. At Drivers Ed Direct, we take hiring our driving instructors very seriously. We only consider driving school candidates that have prior experience working with kids. In addition, all potential employees have to pass a drug screening and a thorough department of justice background check. Also, each driving instructor must earn their DMV instructors license from the California DMV and completes 60+ hours of training from our in-house training program. Simply put, we only hire the best instructors and have over 25 qualified male and female instructors for you to choose from. You won't find a better driving school anywhere in El Segundo.
Local Driving School in El Segundo
If you want to learn , Drivers Ed Direct can accommodate you. With a coverage area of Southern California, highly qualified instructors and an excellent reputation, we look forward to servicing your special requests. We offer lessons in our well-maintained Toyota Prius' and Ford Escape SUVs with instructors in the El Segundo area. Questions? Feel free to contact our office and our friendly customer service staff will be happy to assist you.
---
Caught Speeding in Southern California?
Were you driving a little too fast on a LA County highway and got caught by a El Segundo police officer? Don't ignore your citation and let your driving record suffer. By completing a LA County approved traffic school course with TrafficSchool.com, you can have most moving violations removed from your driving records, helping you to keep your insurance rates from rising and your license from being suspended.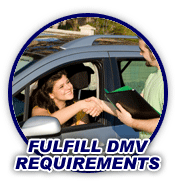 Learn To Drive Anywhere Southern California or Beyond!
No matter where you will be driving in California, Drivers Ed Direct has the perfect drivers ed for you. Our Simple course is approved for every city in Hawthorne, Inglewood, Manhattan Beach, Lawndale, Westchester, Playa del Rey, and Hermosa Beach and every high school, even those not found in the El Segundo area. In fact, no matter where you live in California, we have a course that will help you successfully earn your permit and drivers license.
Driving Resources for El Segundo Drivers

Before you hit the road, make sure you're fully prepared with the latest in driving resources from DrivingLinks.com. Find car insurance quotes, insurance companies in El Segundo, local DMV office information, driver handbooks, and LA County traffic school, driving school, and drivers education resources.